Do you want to know
How AI and robots are being used to slow down the coronavirus spreading?
Where to get free, high quality machine learning tutorials worth the time learning?
Who to follow other than Andrew Ng?
What AI startups were founded in 2020?
What AI stocks to invest in?
What AI events still going on during the pandemic?
In Smartable AI, we use AI to put information in order and fight "infodemic" problems. While we are still working on the COVID19 topic including the WhiteHouse challenge, I am pleased to announce our second product today: AI Smartable – Become smarter about Artificial Intelligence in just 10 minutes with bite-size information and lessons.
For AI Professionals, by AI Professionals
We conducted a user study among 100 AI professionals before the pandemic strikes.  AI professionals, particularly those who just started, are faced with fragmentation of information. AI resources are very scattered. It is costing them time and effort that they simply don't have in this fast paced AI world. It can lead to people feeling frustrated, missing key information or simply giving up.
Does Google help? Here is a quote from the popular medium post "Machine Learning 101 for Dummies like Me":
Typing "what is machine learning?" into a Google search opens up a pandora's box of information
No joke! The problem is real, and it is frustrating many people who are adopting AI.  As an AI professional myself, I feel the pain wholeheartedly.
Today's release of AI Smartable Android app is our FIRST step to resolve the problem. AI news, learning resources (including learning paths), notable people, companies&startups, events, and more –  well organized at your fingertips! You get bite size information and lesson to get smarter about AI in 10 mins per day.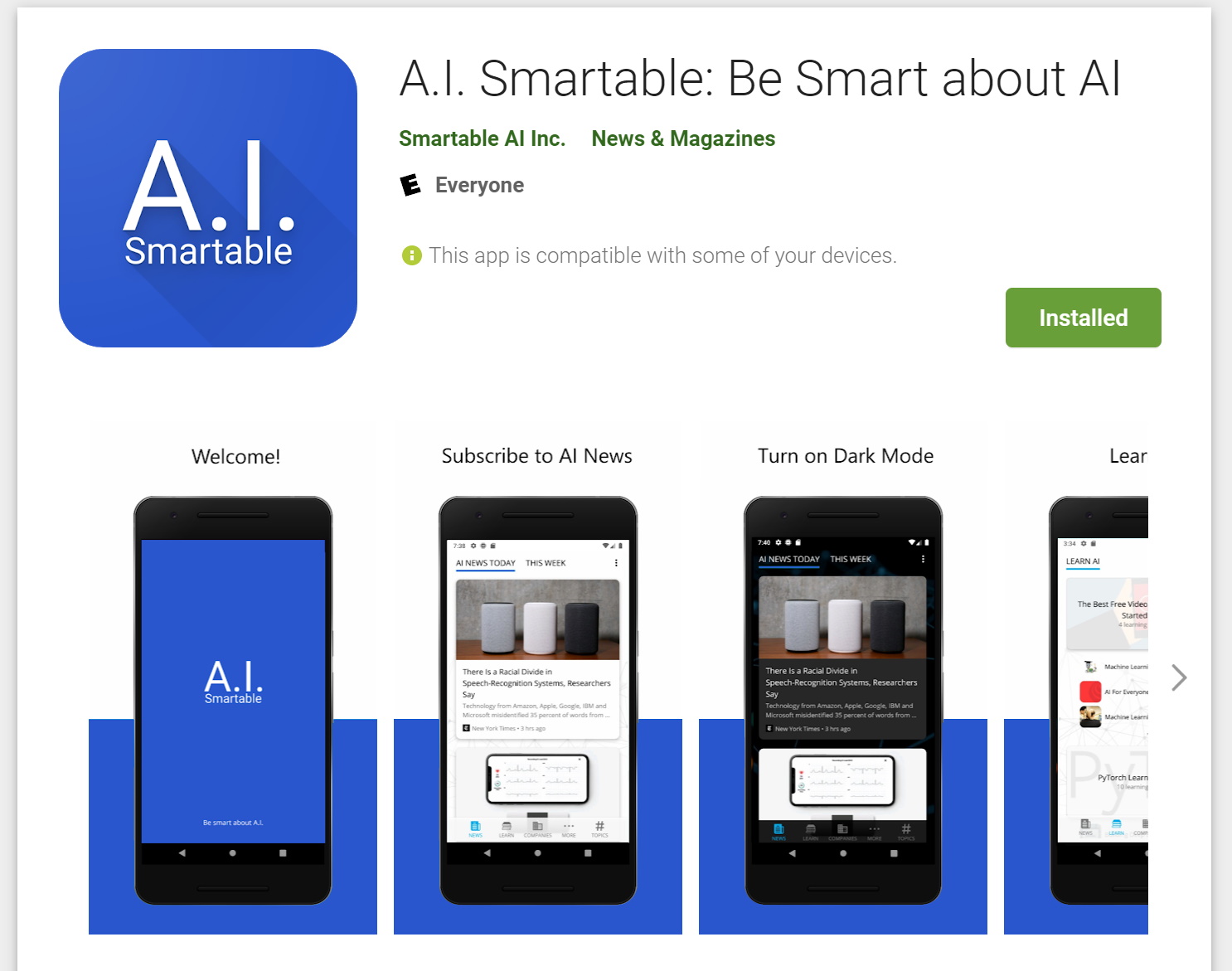 New features are in the pipeline, but we want to hear your needs and requirements!
Join our GitHub community to become an AI MVP
AI will never beat its creator – real-human AI professionals.  Despite the use of AI to auto-curate, we open it up for you to contribute. The entire content catalog of AI Smartable is open-sourced on GitHub:
https://github.com/SmartableAI/artificial-intelligence/issues
We will announce and recognize top contributors as 'AI MVP'.  They may also receive content moderation permission.
Inside the app, you can easily find the "add/edit" buttons.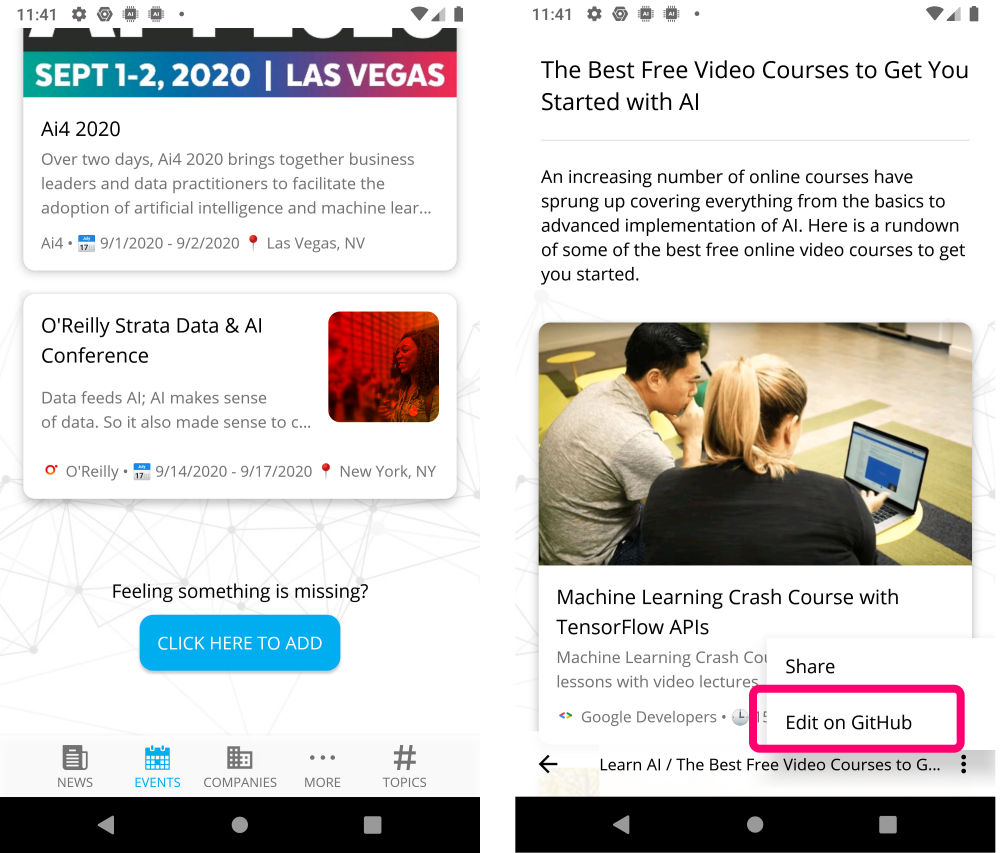 What other topics do you want to be Smartable in?
Our Smartable AI technology enables us to scale to almost all topics.
What about an Azure Inside Out?  As a former PM in the Microsoft Cloud+AI group, I know personally how fast the cloud technology is evolving and the frustration to keep up to date.
What about a Starcraft II Inside Out? As a Starcraft fan, I know it will be exciting to me.
What about an Apple Inside Out? Is iPhone 12 going to have no notch? If so, I may switch from Android to iPhone and develop the iOS version of the app. 🙂
What about hiring us to create an 'Inside Out' app for your company? 
Let us know!